Services and technical support managed by AdExcel
As the company has grown and the needs of its customers have dictated, Adexcel has expanded its offer to include services for the entire logistics, technical and IT chain. In particular, we manage a range of technical services (preparation and configuration of complex machines), as well as IT integration and configuration, networks, and mobility.
Repairing your electronic equipment
At our various locations, we can offer a range of services to meet your requirements. AdExcel provides you with state-of-the-art technical support for the repair and/or maintenance of all your electronic equipment:
repairs of all kinds: changeout of sub-assemblies, repair of electronic boards, software upgrades, etc;
damage management during the unpacking process;
technical reconditioning of equipment/spares for re-use;
deployment of equipment throughout France including on-site installation and handover to end users;
logistics and after-sales service;
after-sales service;
logistics/technical services (spare-parts supply-management, etc.);
organisation of national/international transport (specific customs agreements, outward-processing);
warranty/out-of-warranty management;
guarantees for refurbished equipment;
shipment of material to the end users;
central, computerized management of spare-parts and new products;
management of the customer equipment (IT, office automation, telephony, electronic banking, etc.);
dedicated call-centre;
possibility of taking over a client's entire business activities, including building and staff.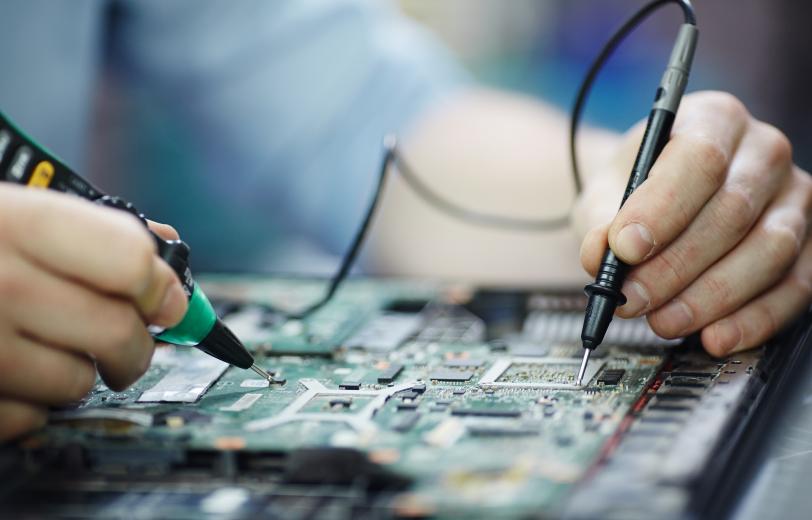 Storage and computerised stock-management
To provide all these services as closely while satisfying your business requirements, AdExcel adapts to your unique specifications while offering standardised functions. Storage and computerised stock-management are managed by the customer's tools or by our own Adaxio computer tool.
Via a web interface that allows you to place orders in a few clicks, we provide you with a complete reporting system ( statistics for departmental shipments, budgets, etc.).
In addition, our customer service department, equipped with a dedicated call-centre, manages all logistics, administrative and financial activities. It also guarantees the scheduling of transport and organises the planning of interventions to resolve all issues. Thanks to the Adaxio custom tool, our customer service department provides complete, computerised, monitoring of the entire solution.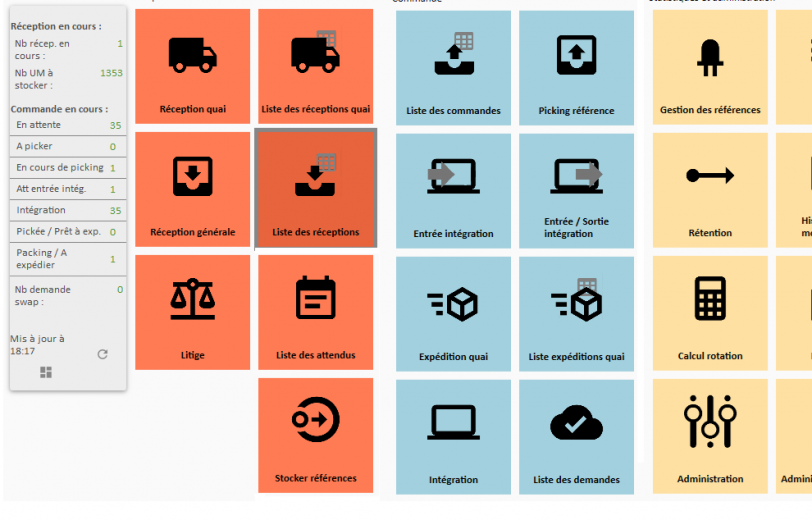 Multi-service high-tech
AdExcel offers a wide range of quality services to assist you in the reconditioning of your electronic equipment including:
troubleshooting and repair of defective electronic products;
computer settings;
integration of electronic components;
mastering;
wiping.
We offer you customised solutions adapted to your needs regardless for all brands of electronic equipment and devices.
On-site computer configuration includes the programming and repair of customer tools.
Mastering homogenises your company's computer systems via the deployment of a "master configuration" optimised for your company's unique needs. Based on a standard IT environment, this can improve your interfaces and functions while defining and limiting certain accesses, adding and/or removing software and hardware peripherals.
A "master" system will help you to develop a custom Windows environment for all terminals according to the needs of each employee. It also optimises the use of your machines by managing critical parameters such as reactivity and battery life.
We can also integrate new components such as the addition of electronic cards, hard- disks, etc. This integration can also include complete preparation for final shop configuration (cash registers, screens, scanners, showers, printers, etc.)
Finally, we can also perform hardware wiping, i.e., we can upgrade a tool's hard-drive so that it can be used in another environment.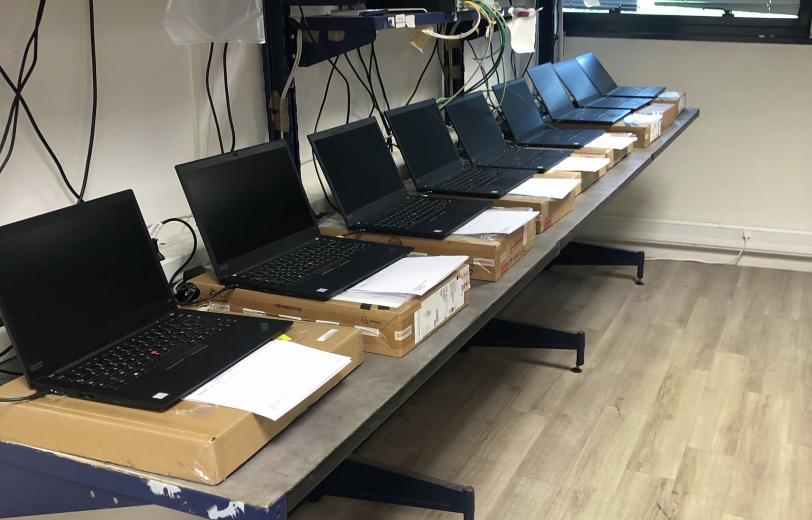 See our other expertise
At AdExcel we offer tailor-made, high, value-added logistics services for our clients.