Recycling of WEEE

: Global solutions for specific problems
What is WEEE?
Are you a producer of electrical and electronic equipment on  the market? You are therefore obliged to offer your customers a solution for taking back and recycling this equipment. Waste electrical and electronic equipment (WEEE) is subject to specific regulations that require manufacturers to organise the end of life of their electrical and electronic products by collecting, recycling, and recovering them.
AdExcel is positioned as a specialist in the reverse logistics of electronic products, and as such assists you in taking charge of professional electronic and electrical equipment waste, or WEEE, for recovery or recycling.
Thanks to the acquisition of Reeso and 3REnvironnement in 2020, AdExcel has broadened its skills and masters the entire reverse supply chain. We can offer you customised B-to- B, maintenance, and after-sales solutions, from the organisation of collection to processing (repairs, recycling, reconditioning, etc.), including transport and management of traceability documents. All of this in a way that is totally adapted to your needs.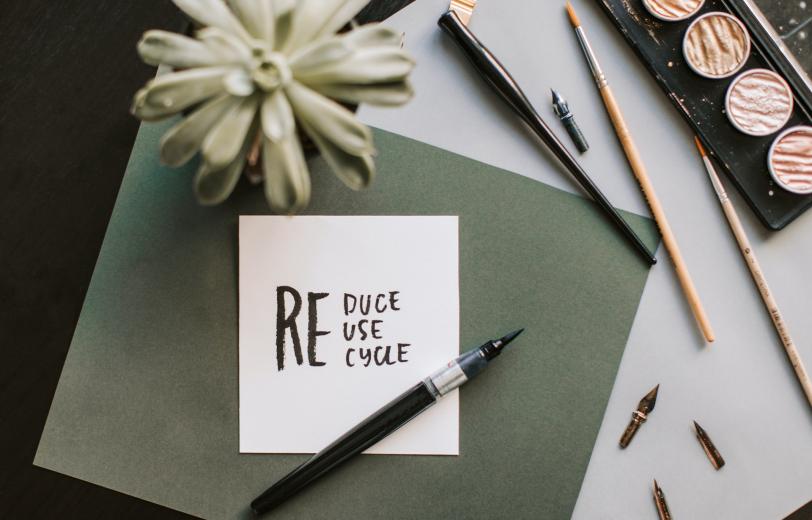 Reuse of WEEE parts: AdExcel services
As a specialist in reverse logistics, AdExcel takes care of your electronic or electrical waste in a logic of reverse recovery (treatment of WEEE, recycling, etc.). The control of this chain aims to limit waste and therefore reduce the impact on the environment, which is fully in line with the circular economy and meets the requirements of Extended Producer Responsibility.
The recycling of your equipment can take two distinct forms depending on the diagnosis. After separating the parts that make up the electronic object, some of them can be put to a new use (plastic printer covers can be reused as raw materials) or our teams can extend the life of your electrical equipment (see the reconditioning chapter).
With the acquisition of Reeso and 3REnvironnement, AdExcel has also strengthened its position in terms of certifications to send an electronic product for destruction when it cannot be repaired (or sent for recycling). The company also has several classified sites authorised to receive declared waste.
Customised Solutions
Whether you are a manufacturer, a distributor, or an owner on the French territory, Adexcel offers you customized solutions for the management of the reverse supply chain, whether it is for the management of your WEEE, or the more complex management of spare parts for your technicians.
AdExcel repairs and maintains a wide range of electronic equipment: multimedia, computers,  specialised  equipment,  etc.,  while  using  its  know-how  to  control  the associated logistics flows (distributors, repairers, or users), which will save you considerable time.
By offering you a new approach to optimising the reverse chain at a very competitive price, AdExcel is positioned as the individual system solution for the manufacturer, a real alternative to the eco-organisation (no contribution for market-placement, invoicing per processed metric ton, etc.).
Reconditioning of WEEE: AdExcel's solutions
European regulations are increasingly forcing manufacturers to return repaired machines to the commercial circuit through recycling, WEEE collection and waste treatment. AdExcel has more than 20 years of experience in France in this field to support you, not only with a qualified workforce but also with logistics know-how. AdExcel is your ideal partner to develop the second life of your products.
By partnering with Reeso, a specialist in returns-management and waste-treatment solutions, AdExcel can go even further in sorting WEEE and in the treatment of returns, by offering you tailor-made, customer services along with mixed, logistical/technical services, while ensuring a continuous state-of-the-art European regulatory watch.
An end-to-end controlled chain
The product diagnosis makes it possible to classify all the components, separate the parts and direct them to different WEEE flows: waste-treatment and replacement of parts for reconditioning, or repair/reuse.
The reconditioning of IT equipment, which consists of renewing and reusing some or all of the equipment's components, is accompanied by a maintenance service (organisation of transport, reception of returns, repairs, and dispatch to the user client) and a guarantee that covers the entire service including the liability of all the partners associated with the project (professional civil liability and accidental pollution risks).
For example, AdExcel receives around 1,000 photocopiers per month which are refurbished through the replacement of missing and/or broken parts, verification of connector functionality, toner re-fill, general cleaning, factory setting resets, etc., then tested and fully verified, to ensure that they once again provide performance comparable to their original condition.
Exemplary traceability
The producing companies are bound by a European directive for the management of waste linked to their products and associated ecotaxes. AdExcel provides all the necessary documents and forms for the transformation of related WEEE whether destined for recycling or ultimate destruction.
To meet regulatory requirements, products dismantled by AdExcel are fully classified according to their categories (plastics, ferrous metals, precious metals, etc.), status (new, reconditioned, defective, to-be-destroyed, obsolete, etc.) and are entered into the traceability information system for incoming/outgoing flows (legal weight, etc.), which makes every single dismantled part identifiable thanks to the waste-tracking slips and recycling certificates.
The administrative follow-up is, therefore, complete and uncompromising, including the organisation of the reception at the treatment sites, the issue of the waste follow-up slip, delivery of the traceability documents, and the recovery assessment (recycling, etc.).
In the service of corporate social responsibility
As an eco-responsible player, Reeso is also taking active steps to reduce the environmental impact of its activities in France by working with local transport, collection, and processing partners to reduce greenhouse gas emissions related to the transport of customers' WEEE.
It has also put in place a policy and eco-actions in favour of sustainable development, such as the "CO2 Solidaire" operation which consists of a program to offset CO2 by financing eco-responsible, sustainable-development projects, thus reinforcing the corporate social responsibility approach.