Our reverse logistics solutions

: Optimised reverse logistics for your company
Optimised reverse logistics for your company
Increasingly, reverse logistics are becoming a highly-critical component of your business. It covers a set of practices and processes designed to manage the return of products and/or goods for repair, reuse, and/or processing, at reasonable costs, by enhancing the reuse of the composite materials.
The objective is to give added value to returned products, and constituent parts, through reuse and reduction of environmental impacts. In this way, your company can be part of a voluntary, circular- economy approach.
AdExcel, along with its Reeso and 3REnvironnement subsidiaries, specialises in global design and management, and offers you custom solutions within your supply chain: return, maintenance, and processing of your products, or WEEE, including used spare-parts and printer-ink consumables.
We adapt to your unique business needs to ensure optimal reverse logistics.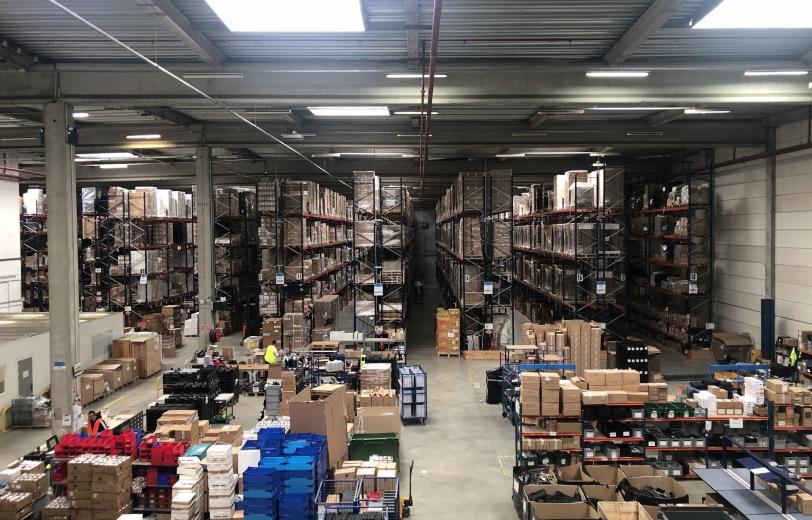 Your supply chain managed safely
This reverse logistics organisation includes more than 100 transport and processing partners to ensure that companies' product returns are handled under the best economic and regulatory conditions with the highest quality standards.
AdExcel will design your product return system to suit your needs and your business, and will manage it completely, according to precise requirements and your specific technical and economic criteria.
We have a network of several return systems to receive products from your customers, or technicians, and it's all prepaid, "Drop Off and Return" without requiring any upfront formality:
5,000 deposit points;
150 drop-off and pick-up points accessible to technicians throughout France;
1 and 2m2 boxes to store spare-parts from on-site interventions;
a night-deposit system within the technicians' vehicles;
a dedicated postal return system for your business;
a 48-hour drop-off and pick-up system for your users.
It should be noted that the return systems can be used by customers in a variety of ways depending on the company's specific needs, activities, and strategy. Our reverse logistics management is very flexible and meets the highest quality standards.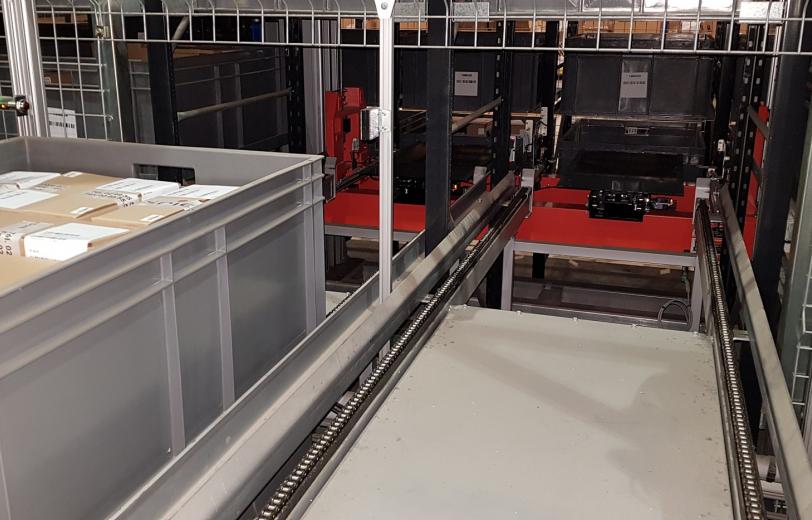 Solutions tailored to your needs
These solutions for the return and treatment of WEEE include:
a return logistics system adapted to your organisation/products, by unit or by batch, with management of goods-collection points;
a specification that meets your needs;
a response adapted to your customer with an on-site collection or delivery to a centre or by sending by via carrier to an address assigned as your "recycling centre";
treatment management ;
traceability and material and recovery balances;
managing the carbon footprint ;
document control: issuance and return of the BSD to your client, the certificate of destruction, all regulatory documents related to classified installations;
an extranet portal that provides a real-time view of the operations, the weights, the collection points, and the associated PDF documents as well as the balance sheets and the nature of the materials collected, along with the serial numbers.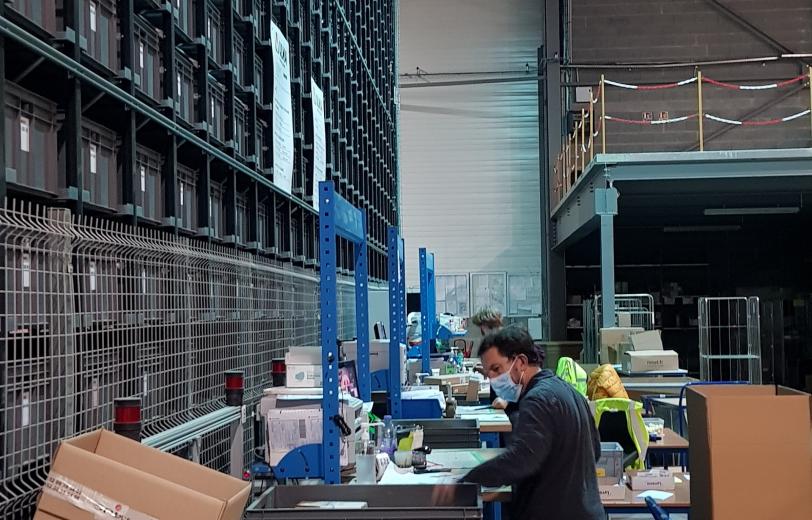 Reduce your reverse logistics costs
With its solutions designed to optimise circuits and return flows based on customer specifications and organisations, AdExcel is able to reduce costs at all levels. (no over-flow, optimum recovery-point management, etc.),
Indeed, thanks to this extensive and functional network, AdExcel offers you optimised solutions for your reverse logistics.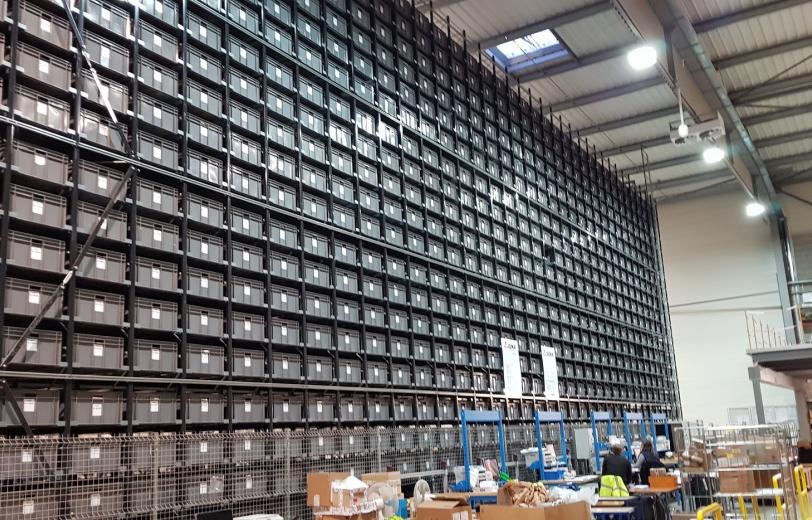 Become a real player in sustainable development
While reverse logistics contributes to sustainable development, AdExcel also takes measures to reduce the environmental impacts of its own activities, in particular by working with local partners for the transport and processing of products. This choice not only allows us to reduce greenhouse gas emissions related to the transport of our customers' WEEE, but also makes us a key players in the development of the local economy.
Furthermore, we choose our partners and logistics channels based on their acquired practices in environmental protection, service quality, work hygiene, safety, and health.
Finally, we are committed to developing and improving efficient and innovative recycling techniques to make the best possible use of materials and to integrate into a solidarity-based, circular economy.
These strong commitments enable you to provide your own company with a fully-integrated, "Extended Producer Responsibility" approach.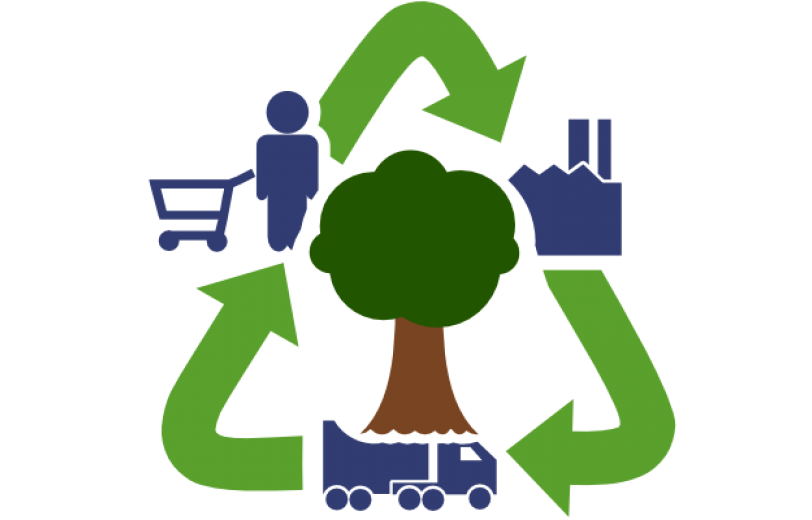 A real steering unit to manage all services
AdExcel has Adaxio, its own WMS (Warehouse Management System), which allows you to implement an optimised logistics service that meets your specific needs while facilitating the management of your unique supply chain. This virtual "nerve centre" for your logistics (or "control tower") ensures a high degree of flexibility that fully aligns with the requirements of your business. This tool centralises all information related to the administration, management, and control of data-flows, from stock- management to customs-management, including product-status and transport-data.